Flagstaff is probably not what many people picture when they think of Arizona. Surrounded by ponderosa pines, volcanoes, and even a ski hill, this city is a far cry from the desert regions just a couple of hours away.
At an elevation of about 6,900 feet, the climate here is cool and snow-covered during much of the winter, and the area offers a full range of things to do, many of which are hard to find in other areas of Arizona.
In summer, Flagstaff is a welcome retreat from the heat of lower areas like Phoenix or Tucson, and many people come here to sightsee, hike, and enjoy the outdoors.
At any time of year, you can explore Native American archeological sites, wander through the volcanic landscape, or learn about the history of the region in some of the local museums and attractions.
For ideas on how to spend your time here, see our list of the top things to do in Flagstaff.
15. Grand Falls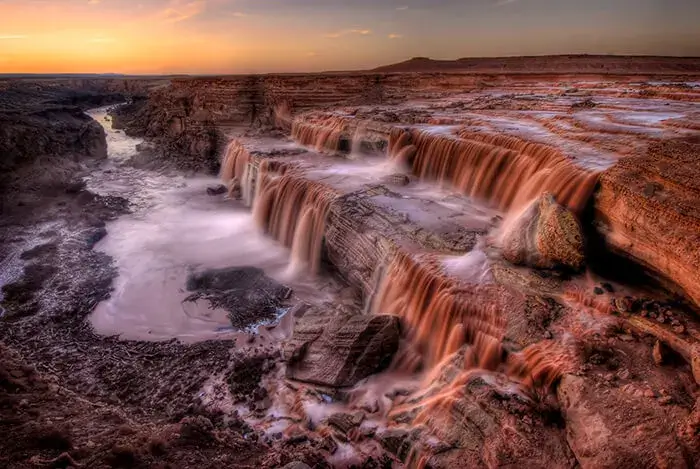 The Grand Falls aren't like other waterfalls.
Nicknamed "Chocolate Falls," they have muddy, sediment-laden water with a light brown color, and they're comprised of several different waterfalls that join together in a gigantic basin at the bottom of a canyon.
They were formed by lava flowing from a meteorite crater into a nearby river, and they're fed today by rain and snowmelt from the mountains.
Despite their unusual appearance, however, the Grand Falls aren't a cute little oddity.
They're some of the most impressive waterfalls in Arizona.
They're both taller and stronger than Niagara Falls, and they move literal tons of water with immense power and pressure.
Their roaring sound alone will take your breath away!
Visitors can observe the falls from multiple viewing points along the marked nature trails.
It might be a bit difficult to find them; they're located a few miles from Flagstaff on Navajo land.
Fortunately, you don't need any special permits to visit them. As long as you have a map, you should be fine.
Grand Falls is one of those beautiful, natural places that you can only find in Arizona.
Where else can you see chocolate waterfalls formed by meteorite lava?
They're a pearl of Flagstaff, and they'll provide one-of-a-kind photographs to admire when your vacation is over.
14. Mount Elden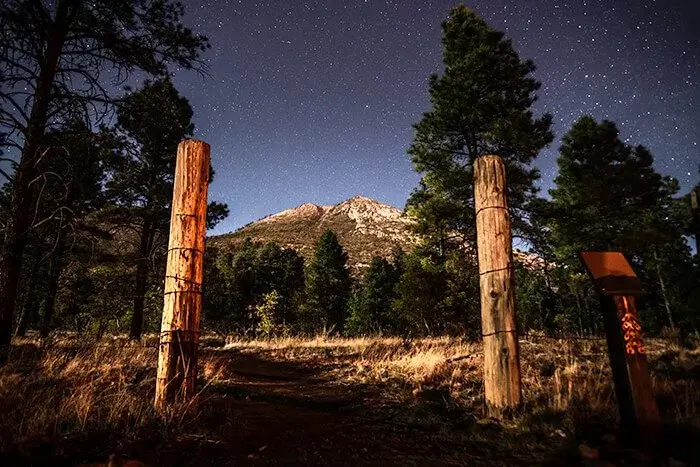 If you've seen a picture of Flagstaff, you've probably seen a picture of Mount Elden.
It has a total elevation of 9,301 feet, so it towers above the city skyline and is visible from just about every location within the city.
The good news is that you don't have to be satisfied with pictures alone.
Though it might look imposing, Mount Elden is a well-loved and well-traveled summit, and thousands of people make the climb every year.
You can walk, bike or drive through a series of trails to reach the mountain's peak, and the views from the clouds will mesmerize you from every direction.
Getting back down is just as exciting as going up.
While you can take the same trail if you're worried about getting lost, you can also take a different roundabout to reach your original destination.
This means new animals, new activities and lots of new things to see.
Do you want to see Flagstaff laid before you like a prize?
Do you want to take some incredible photos of the Arizona wilderness for your travel blog?
Strap on your backpack and get to moving on Mount Elden.
13. Walnut Canyon National Monument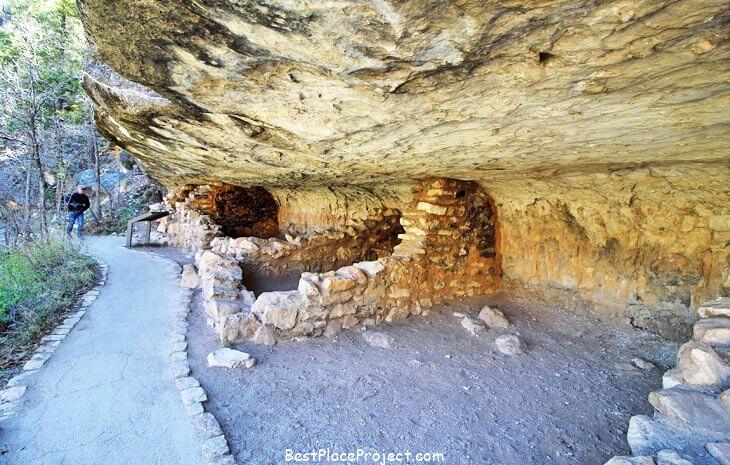 Walnut Canyon National Monument, which is just east of Flagstaff, is one of the most beautiful and culturally interesting places in the area.
Ancient Sinagua cliff dwellings line the steep canyon walls, which slope down to the narrow and dry Walnut Creek at the bottom. From the Visitor Center, you can see the ruins on the far wall across the canyon.
The one-mile Island Trail, which starts right at the Visitor Center, is the best way to see the monument and the ruins. You can walk under the overhanging walls and through a series of reconstructed ruins after going about 185 feet down the canyon wall on stairs.
This hike is easy because it's all paved and has stairs with handrails. You'll see big ponderosa pines and Douglas firs as you walk.
12. Sunset Crater Volcano National Monument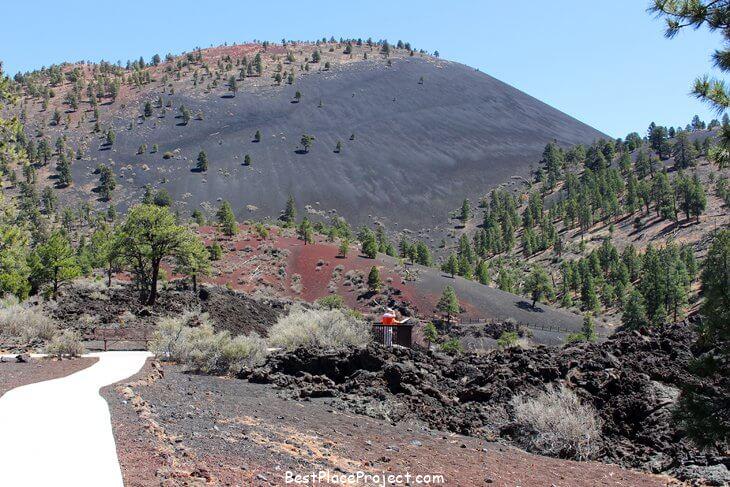 You might not notice as you drive along I-40, but there are more than 600 volcanoes between Flagstaff and Williams. Sunset Crater Volcano is the youngest of these, and it is hard to fully understand how beautiful the area is until you visit the monument.
The cinder cone itself looks like a huge black sand dune, and small pieces of lava are falling down the steep hillside. At the bottom, there are trails. Some trails are wide and paved, while others go through natural areas.
In some places, the land is covered with fields of broken up lava that show no signs of life. You can see a collapsed lava tube that snakes through the field, look up at the cinder cone, and admire the pine trees and other plants that have managed to survive in this harsh environment.
If you only have time for one trip in this area, walk the entire Lava Flow Trail's outer rim. It's only a mile long and is one of the easiest and best hikes in Arizona.
Wupatki National Monument is on the same road as Sunset Crater, past Sunset Crater. Getting into the volcano also gets you into Wupatki, and the two are a great match. A beautiful road connects the two, and after Wupatki, you can loop back to Flagstaff by getting on Highway 89.
11. Wupatki National Monument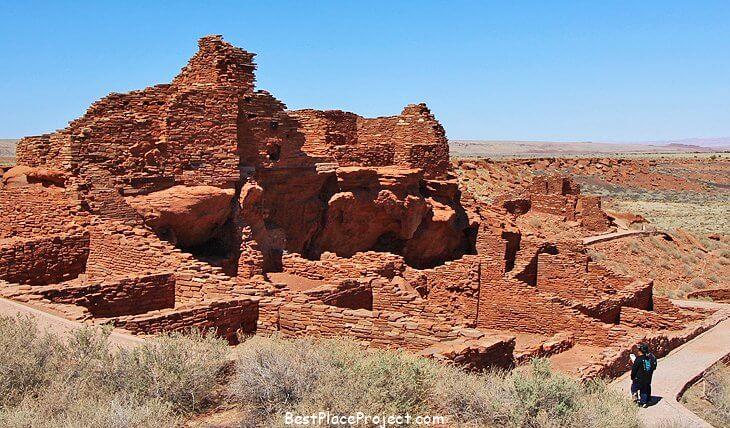 Wupatki National Monument is a large area of grassland on the Colorado Plateau north of Flagstaff. It is home to some interesting and well-preserved American Indian ruins.
The pueblos that are spread out across the monument give a small look into a way of life that was common and successful here from 1100 to 1200.
The Wupatki Pueblo was in a good spot and was the main place where people from different cultures traded with each other. Stone and mud are used to make the impressive buildings, some of which are two or more stories tall.
Wupatki National Monument has many places to see, such as the Wukoki Pueblo, Wupatki Pueblo, Lomaki Pueblo, Nalakihu Pueblo, and Citadel Pueblo.
If you enter the park from the north end, the Nalakihu and Citadel Pueblos will be one of the first places you see. Make sure to walk up to the top of the Citadel Pueblo for a great view in every direction. In every direction, the landscape is different, but still beautiful.
The Visitor Center is in the middle of the monument, and people coming from the south will find it most useful.
Most people go to Wupatki and Sunset Crater Volcano National Monument at the same time. The same fee gets you into both places. Both of these are covered by a national parks interagency pass.
10. Arizona Snowbowl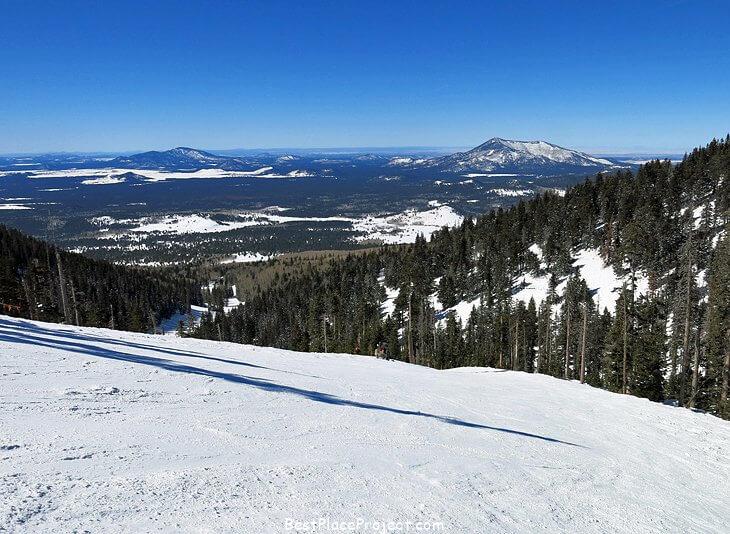 Arizona Snowbowl is an alpine ski resort in the southwest of the United States. It is located seven miles (11 km) north of Flagstaff on the San Francisco Peaks in northern Arizona.
About 1% of the San Francisco Peaks are covered by the Snowbowl ski area. Its slopes face west and northwest.
Arizona Snowbowl has been open for skiing since 1938. The base of the mountain is 9,200 feet (2,805 m) above sea level, and the resort gets an average of 260 inches of snow each year (660 cm).
The lift-served summit at 11,500 feet (3,505 m) has the largest vertical drop in Arizona at 2,300 feet (700 m). It is served by two lodges, Hart Prairie Lodge and Agassiz Lodge, and six chairlifts, including one high-speed detachable chairlift and one high-speed gondola/chair hybrid lift.
9. Lowell Observatory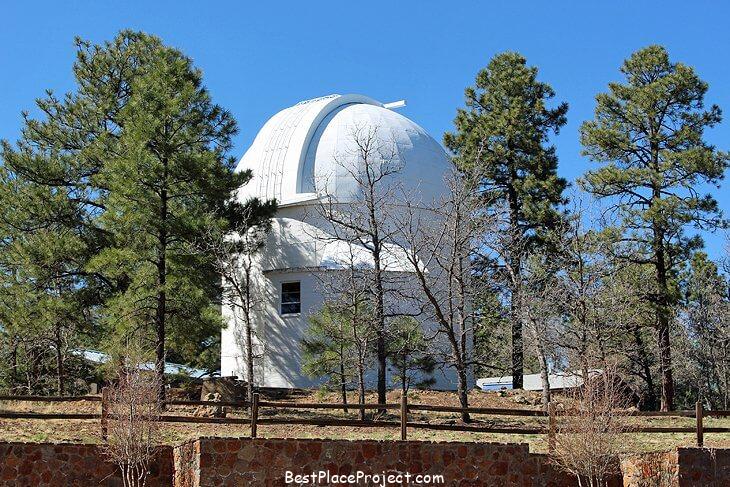 The Lowell Observatory is right in Flagstaff, on a hill above the main streets. It is a unique place to see and learn about the stars and planets.
Short shows on a wide range of topics happen at regular times during the day and evening. Most of these only last 30 minutes to an hour, so it's a good idea to check the schedule before you go.
Along with the observatory, there is also the Steele Visitor Center, which has many interesting and interactive displays about the universe.
The Putnam Collection Center is also interesting because it has things from Percival Lowell's life, like his Stevens-Duryea car from 1911 and his first telescope.
8. Museum of Northern Arizona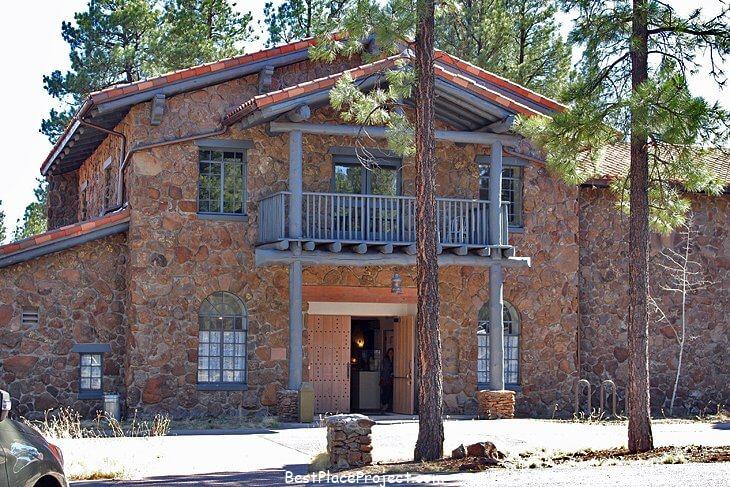 Since it opened in 1928, the Museum of Northern Arizona has collected more than five million items that have to do with Northern Arizona and the Colorado Plateau. Native American artefacts, fine art, and things related to natural science are just some of the things that are in the museum's collections.
The Hopi Kiva Gallery, the Geology Gallery, the Babbit Gallery, and the outdoor James Golightly courtyard are some of the five permanent exhibits that are all about the Colorado Plateau.
There are also special travelling exhibits at the museum, and four times a year, there are special Heritage Festivals. It's right across the street from the Pioneer Museum.
Flagstaff, Arizona, 3101 N. Fort Valley Road
7. Riordan Mansion State Historic Park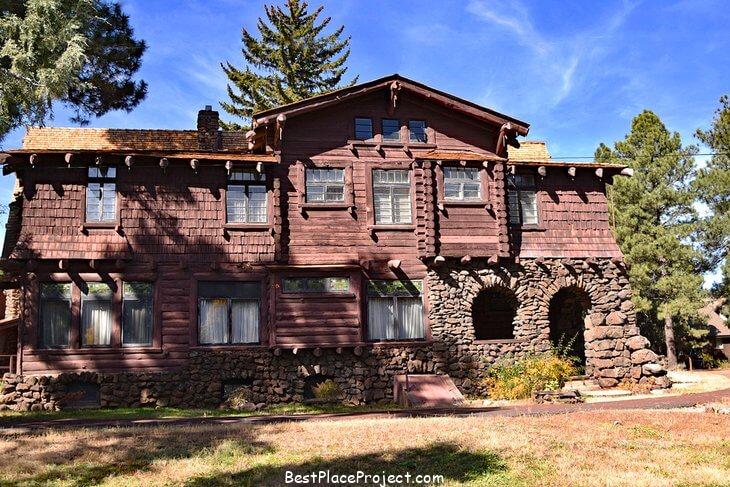 The Riordan Mansion State Historic Park is on the campus of Northern Arizona University. It is a little bit hidden behind some buildings and is surrounded by big pine trees.
The building was built in 1904, and it is a great example of Arts and Crafts style. The building is made of log slabs and has impressive structural elements, such as volcanic stones, that make it stand out. Inside the building, the original parts and pieces from the turn of the century have been beautifully restored.
The house has 40 rooms and is 13,000 square feet big. It can only be seen on a guided tour. Charles Whittlesey, the architect who made the Riordan Mansion, also made the El Tovar Hotel at the Grand Canyon.
Flagstaff, Arizona, 409 West Riordan Road
6. Pioneer Museum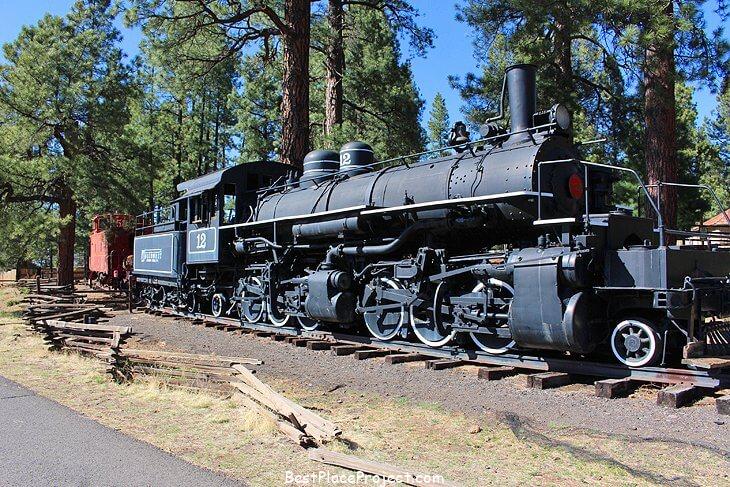 The well-kept steam engine and boxcars from 1929 in front of the main building of the Pioneer Museum make it easy to find along Highway 180.
The museum is in a 1908 building that used to be a hospital. It has artefacts and other things from Flagstaff's early days. The focus is on how Flagstaff changed from 1880 to 1960. There are exhibits and information about logging and ranching in the area, and each decade has its own room.
Outside the main museum building are large grounds where you can see Ben Doney's one-room cabin, a 1915 Model T Ford, and a Fire Engine that saved the nearby Riordan Mansion.
Flagstaff, Arizona, 2340 N. Fort Valley Road
5. Extreme Adventures Flagstaff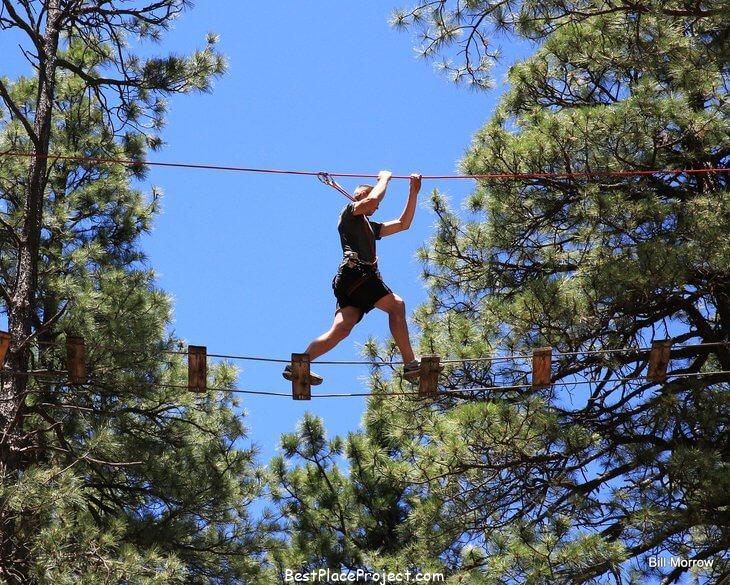 Extreme Adventures Flagstaff is a good place to go for an exciting afternoon 15 to 60 feet above the ground. You can sign up for a course led by a qualified instructor and safely make your way through a tree top course with more than 70 obstacles.
If you'd rather just fly around on the largest zipline course in the Western United States, that's an option as well. The ziplining is self-guided, but before you go on your own, you will get a lot of safety training.
Some traditional parks don't have ziplines like this one does. Here, you need to be fairly fit because you have to climb ladders and cross bridges.
Flagstaff, Arizona's Fort Tuthill County Park is the place.
4. Historic Downtown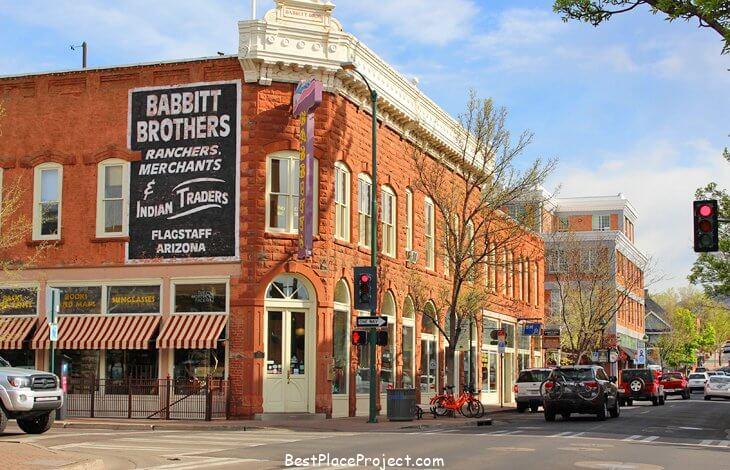 In Historic Downtown Flagstaff, there are still parts of Route 66 and a group of old buildings. This area of about 12 blocks is easy to get around on foot and has a lot of interesting restaurants, boutiques, and tourist shops.
Many of the neon signs and large free-standing billboards have been fixed up and are lit up at night. These include the tall signs for the Hotel Monte Vista and the Orpheum Theater. In particular, there are a lot of old buildings on Aspen Avenue.
Look for the Hotel Monte Vista, the Weatherford Hotel, the Orpheum Theater, and the Babbitt Brothers Building.
The Flagstaff Visitor Center is two blocks south. It is in the old train station, which has been fixed up and is still in use.
3. Lava River Cave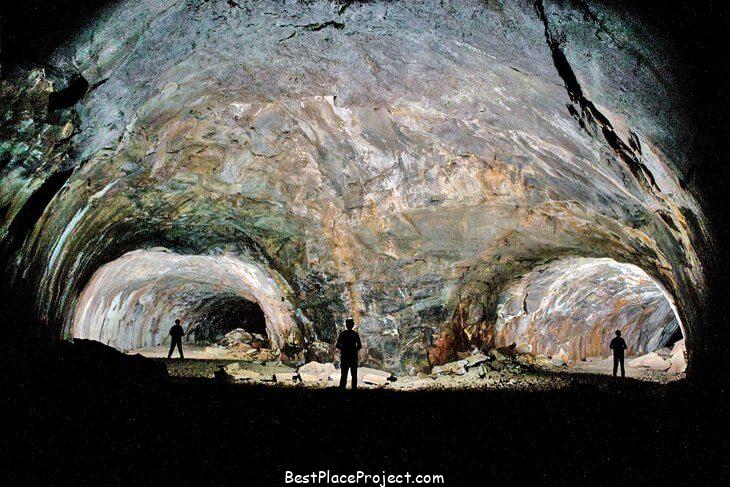 At the 700,000-year-old Lava River Cave, you can drop down into the earth and feel like Jules Verne.
The cave is a mile long and is not made to look nice for tourists. This is a real cave adventure that you do on your own, so make sure you are ready if you want to go in and out. There is no light and no way to get out. Bring more than one source of light.
Once you get inside and walk a short distance, you'll see stone icicles and other interesting rock formations that make the floor look like a frozen river. In some parts of the cave, the roof is 30 feet high, and in other parts, the tube splits into two tubes that eventually join back together.
The cave is always about 35 to 40 degrees Fahrenheit, and the rocks are sharp and slippery, so wear hiking boots that are made to last. About 14 miles of paved and gravel roads lead from Flagstaff to the Lava River Cave.
2. The Arboretum at Flagstaff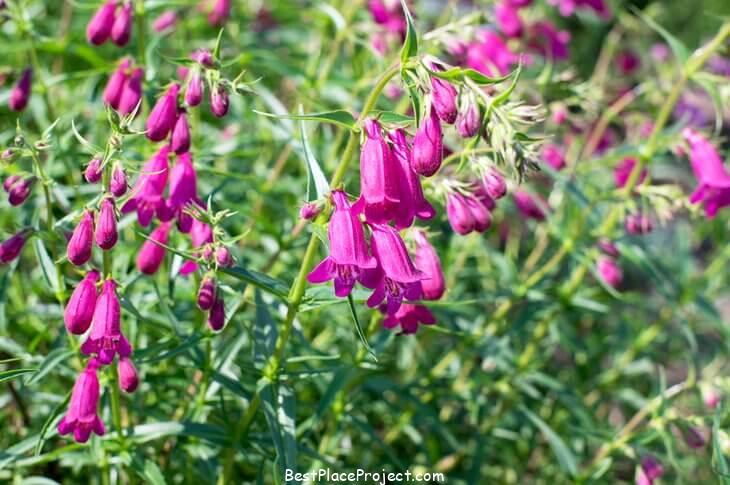 Just south of town, you can find nature that is typical of high-altitude areas. The land used to be a working ranch, but now it has been left alone to go back to its natural state. It is now home to more than 750 different kinds of plants that have adapted to Flagstaff's climate.
One of the best parts of a trip is seeing all the different kinds of beardtongue plants, which are also called penstemon. These big flowering plants can reach a height of 10 feet. Most flowers are at their best around the middle of July.
Admission is by donation—$5 per person and $3 per dog is suggested—and includes a tour led by an expert docent. During the main growing season, the Arboretum sells plants that you can use to make your home or garden look better.
Flagstaff, Arizona, at 4001 S. Woody Mountain Road
1. Hike to Red Mountain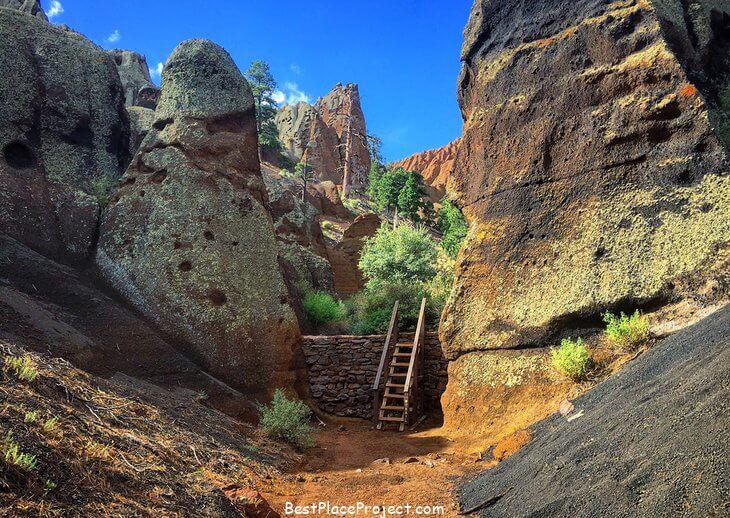 This is a fun thing for families to do while in Flagstaff. It's not often that you can climb to the top of a cinder cone that is 740,000 years old and is 1,000 feet tall. The hike is only 2.6 miles round-trip, but there is a lot to see in that short distance.
There isn't much elevation gain, but the park service has put up a ladder at a steep spot. Near the end of the trail, there are some interesting rock formations called hoodoos, which are the best part.
25 miles northwest of Flagstaff, on Highway 180, is where the trail starts.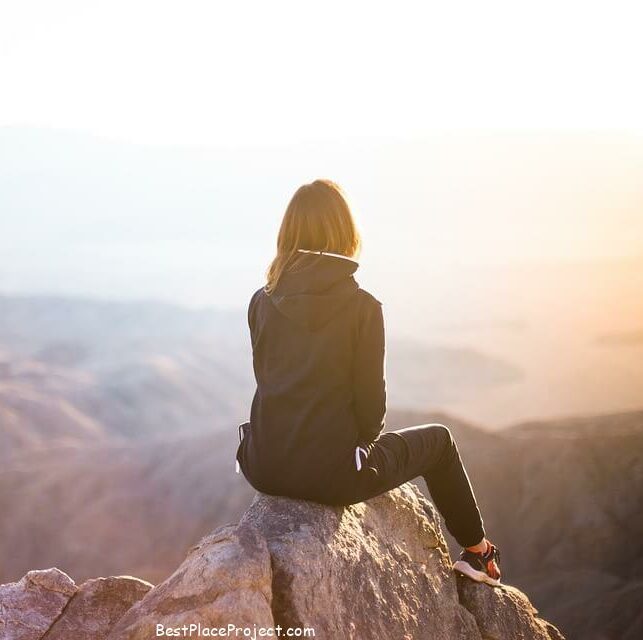 I love traveling and exploring new places and this website is all about listing all best places in the world that you can go and explore.