When planning a trip to the United States, it can be hard to know where to start because there is so much to see.
Some world-class cities are known for their history, while others are known for their fun or glamour.
This gives tourists a wide range of places to visit. The best places to visit in the U.S. might just depend on what you like to do.
New York and Washington, D.C., are two cities on the East Coast that are very different from each other. Both San Francisco and Los Angeles are popular tourist destinations on the West Coast.
In the Southwest, Las Vegas brings the desert to life, and the Grand Canyon shows off one of nature's best works.
Waikiki's beaches and the tropical Hawaiian Islands are on the other side of the mainland. These are just a few of the best places to visit, but you can find great places to go all over the country.
Our list of the best places to visit in the United States will help you see more of the country.
25. New York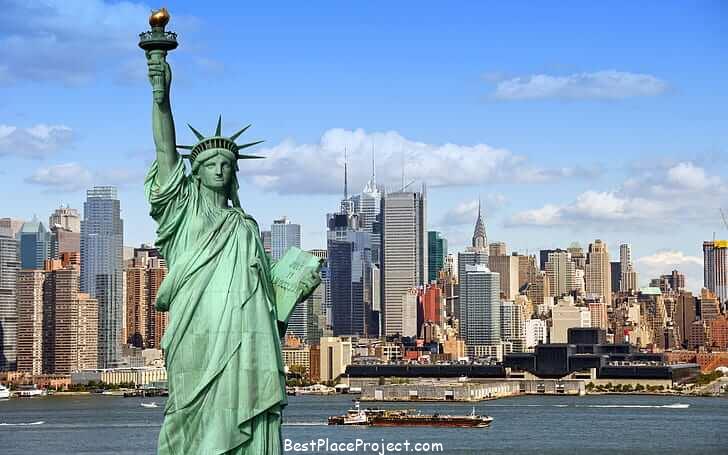 New York City is unlike any other city in the world, and you have to live there to fully understand it. For first-time visitors, walking the streets can feel like walking through a movie set, with famous places like the Empire State Building, Rockefeller Plaza, the Chrysler Building, Central Park, The High Line, Times Square, 5th Avenue, Broadway, and, of course, the Statue of Liberty at every turn.
You can see sights during the day, go to a Broadway show in the evening, work during the day so you have time to go shopping or for a walk, and then relax and talk about old times over a great meal. We are in New York.
Since there is too much to see and do in this city to fit into a day or a weekend, it is worth coming back again and again.
24. San Francisco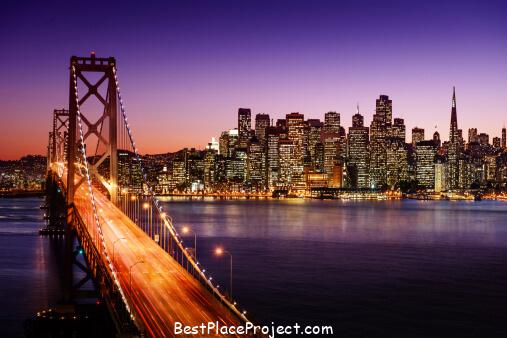 This charming and beautiful West Coast city is a great place for couples, singles, and families to go on vacation.
San Francisco is a great place to visit because it has lots of famous sites, cute streets, beautiful views, and places to eat outside.
Take a cruise on San Francisco Bay, visit Alcatraz, drive over the Golden Gate Bridge, walk around Fisherman's Wharf, or ride a street car to see the sights of the city.
Summer and fall are great times to visit, but the weather is always mild and pleasant.
23. The Grand Canyon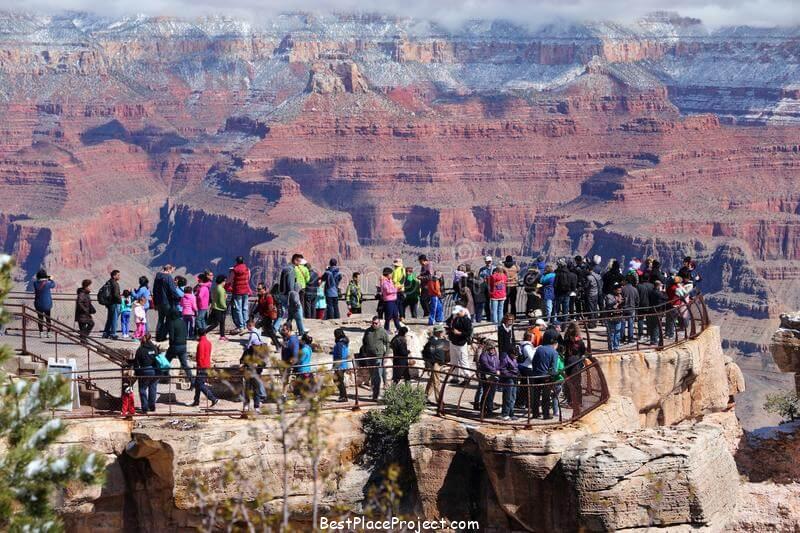 The Grand Canyon is one of those must-see, bucket-list destinations that have been attracting visitors for generations.
Gazing out over the canyon walls to an endless horizon and an unfathomable depth below is one of the highlights of any trip to the United States.
Visiting the Grand Canyon can easily be done on a day trip from Las Vegas or Phoenix, and from some smaller cities in the vicinity, including Sedona or Flagstaff.
Another option is to incorporate a visit into a larger driving trip through Arizona and surrounding states. A train trip from Williams, AZ is another delightful way to experience the canyon.
The south rim of the Grand Canyon, which is the most popular and most visited section, is open all year, and visitors are welcome at any time of year.
To avoid the crush of summer visitors, consider arriving in the spring or fall; the weather is good and the crowds smaller. The road to the north rim of the Grand Canyon is closed in winter due to snow.
22. Houston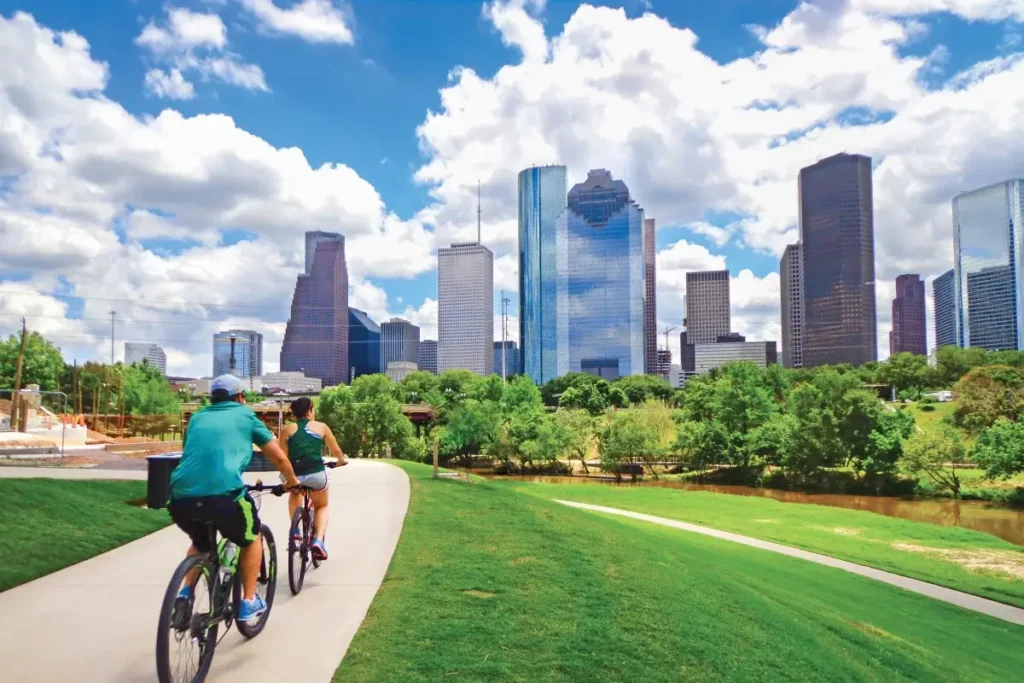 Houston is a great place to go on vacation with friends, a partner, or the whole family. With direct flights from cities all over the United States and Canada, it's easy to fly to Houston to watch a sports game, explore the Museum District, relax by a pool at one of the many luxury hotels, and eat great food in the evenings.
Houston has become one of the best places to eat in the United States, and its food is now well known.
If you want a laid-back outdoor experience in a city, rent a bike and ride through the miles of paved trails in the parks or along the streets in downtown. Rent a kayak and paddle along Buffalo Bayou in Buffalo Bayou Park.
You can get to Galveston's beaches in less than an hour, and you can stop at Space Center Houston on the way.
21. Las Vegas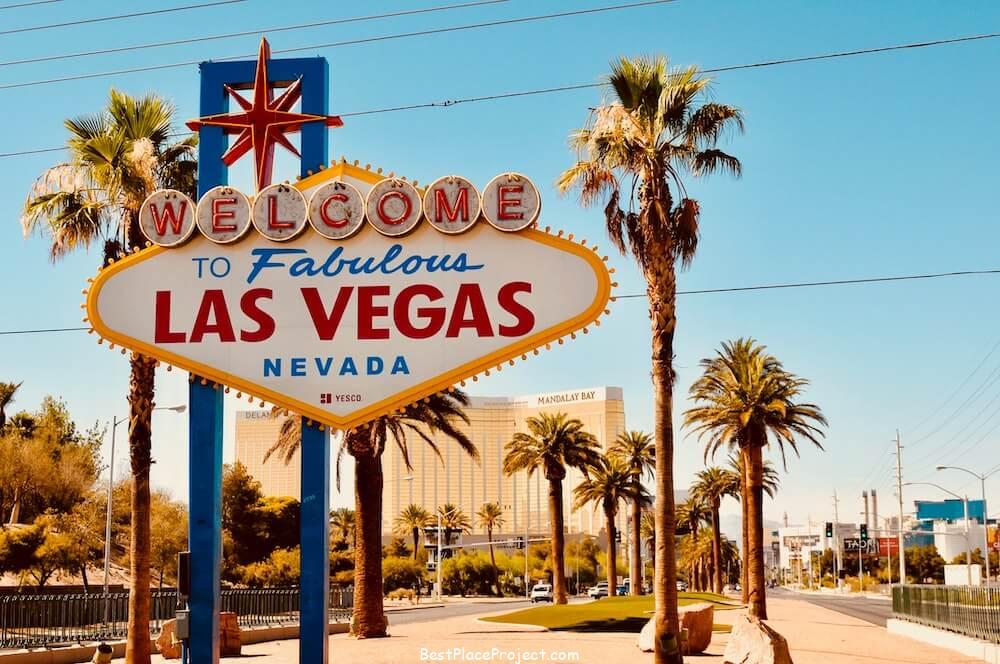 This city of lights in the middle of the desert has a unique appeal that has been drawing people there for decades.
Huge resort complexes with lots of things to see and do at any time of year make this a place where everyone wants to go, from people who want to get married to people who just want to hang out by a pool.
There are many ways to have fun in Las Vegas. Some of the biggest names in music live there and play to packed houses every night.
Cirque du Soleil is another one-of-a-kind experience, and each resort has something to keep guests entertained, from dancing fountains to a volcano that erupts.
When you've had enough of the city, there's a lot to see in the area. The Grand Canyon, Hoover Dam, Death Valley National Park, and Valley of Fire State Park are all close enough to drive to in a day. If you live in Los Angeles or Phoenix, Las Vegas is a great place to spend a long weekend.
20. Waikiki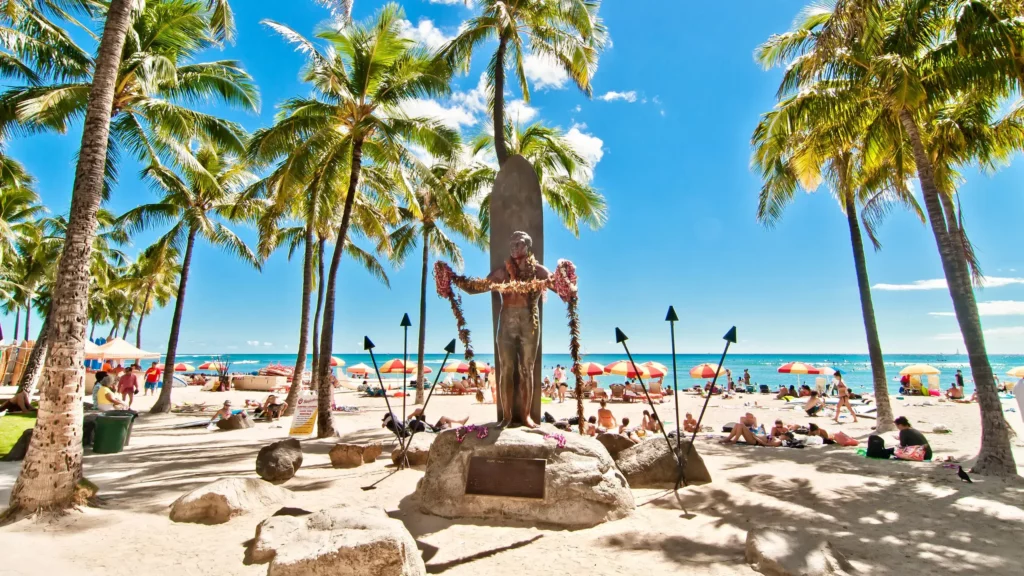 Waikiki is one of the best places to go to the beach in the United States. It is on a beautiful tropical island in the Pacific Ocean and has all the comforts of North America. Waikiki is a suburb of Honolulu on the Hawaiian island of Oahu.
It is known for the beautiful golden sand beach that runs along the oceanfront and is backed by hotels and shops.
You can rent a surfboard and try out your skills in the waves. When you're done at the beach, you can go shopping, and in the evening, you can choose from many great places to eat.
This is a great place for everyone, from families to couples to people travelling alone.
19. Washington, D.C.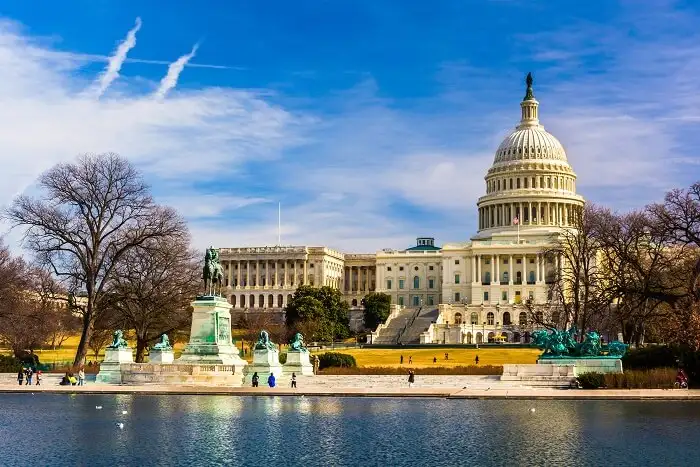 Washington, D.C. is the capital of the United States and is home to many of the country's most famous landmarks and national treasures, like the White House, the Capitol Building, and the Smithsonian museums. Everyone who goes to the East Coast should visit this city.
When the trees are in full bloom in the spring, the Cherry Blossom Festival is a beautiful place to go. Summer can be very warm.
You might want to cool off by going to one of the beaches near Washington. Fall is also a good time because the hot summer weather has cooled down enough to make walking around outside very comfortable, and the busy summer season is over. In winter, there are definitely fewer people in the city, and after it snows, the city looks beautiful.
18. Miami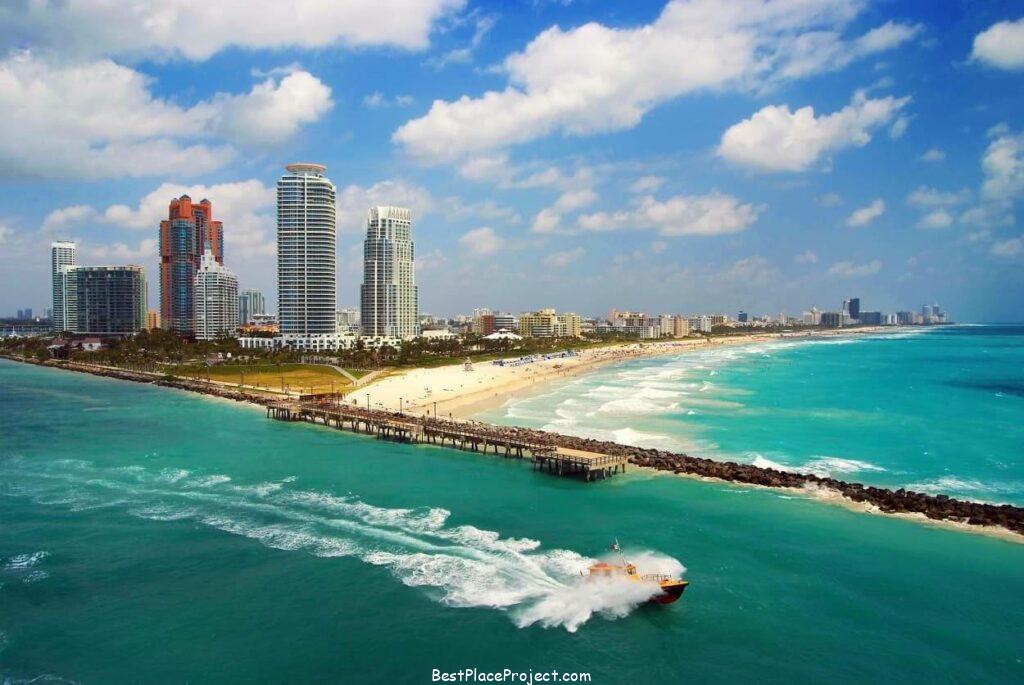 Miami is the place to be in southern Florida, and it's more than just a great place to go to the beach. All over Florida, there are beautiful beaches, but Miami has a vibe like no other city in the state.
Some of the things that make Miami one of the best cities in the US are the Cuban vibe along Calle Ocho in Little Havana, the Art Deco District in Miami Beach that reminds people of the 1930s, the endless parade of sports cars cruising along Ocean Drive in the evenings, and the beach scene in South Beach in the summer.
Take a day trip from Miami to Everglades National Park to see alligators, turtles, and many different kinds of birds in this unique wetland area.
17. Los Angeles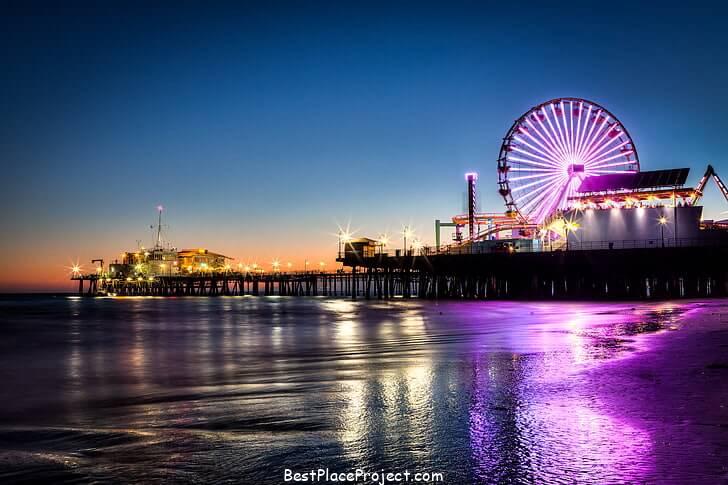 Southern California has its own culture, and Los Angeles is the place where this culture comes together. Hollywood, Beverly Hills, and Bel Air, which are all suburbs, have always been the most famous places in the city. In the Los Angeles area, there are many different ways to spend a vacation.
Hollywood is a must-see for people who like movies. Families come to see Disneyland, which is close by, and shoppers will find what they need in the Los Angeles area.
If you want to play in the sand and surf, go to one of LA's many beaches. Visit the La Brea Tar Pits to see fossils of animals that lived here 40,000 years ago. This is an interesting way to learn about natural history.
16. New Orleans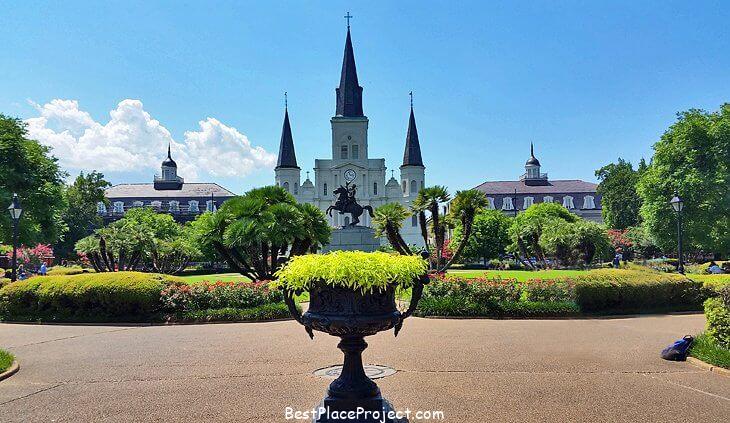 No other southern city is like New Orleans. Strong French and Spanish influences make the mix of cultures seem more like the Caribbean than the United States.
This city stands out because of its Cajun and Creole food, its jazz music, and the way the French Quarter is built. New Orleans is a great place for a long weekend getaway because it has a variety of luxury resorts and hotels.
Mardi Gras is the biggest party of the year in New Orleans. The streets are filled with crazy costumes and floats, music can be heard everywhere, and the party seems to go on forever. But if you don't like crowds, you might want to avoid this time of year.
From December to May is the best time to visit New Orleans, but other times of year have their own perks. From June to November, it's hotter and stormier, but it's a good time to find deals.
15. Utah's National Parks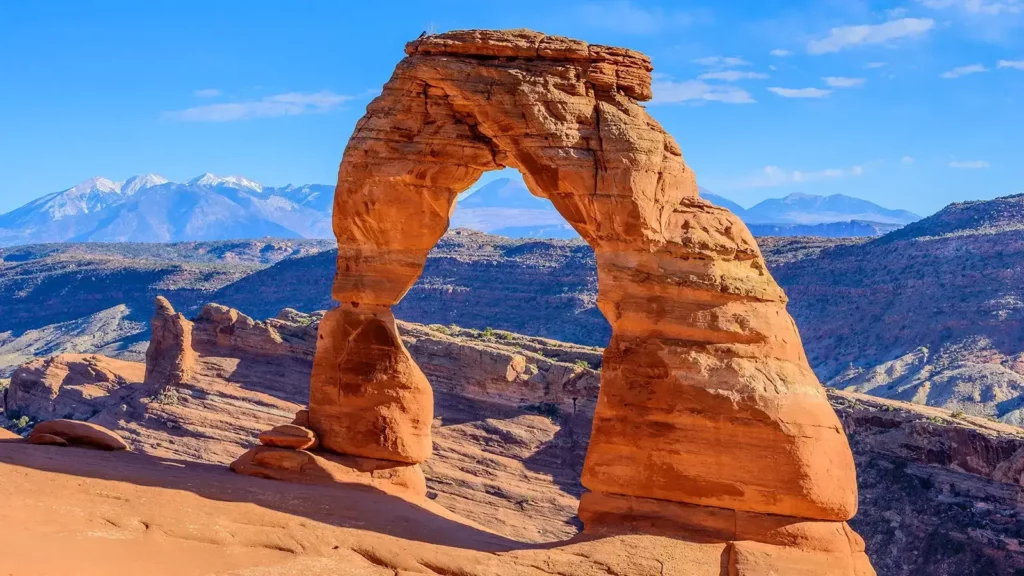 In southern Utah, there are canyons, arches, natural amphitheatres, and strangely beautiful rock formations. Luckily, Utah's parks give people access to some of the most beautiful places in the state.
Zion National Park is one of the most interesting, and its hiking trails are a big draw. This park is one of the most popular in the United States because of its tall cliffs, waterfalls, and river that runs through the valley.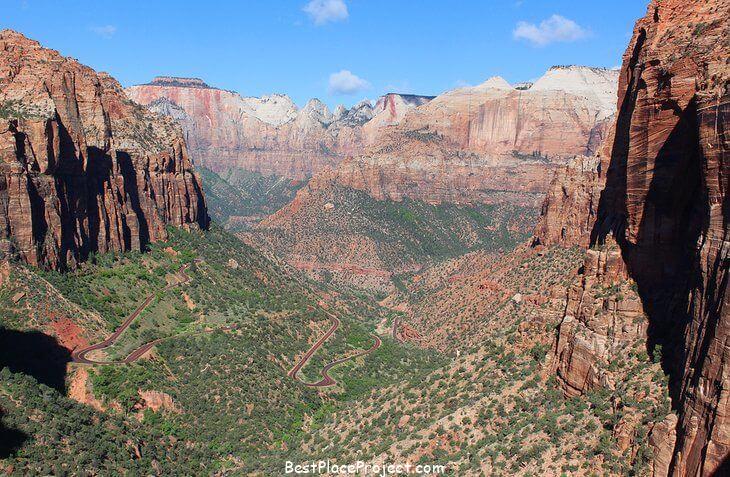 Arches National Park is close to the town of Moab. It has more than 2,000 sandstone arches, but that's not all it has to offer. This is a place you'll want to spend some time at because it has rock spires, petrified dunes, views of faraway mountain peaks, and many ways to have fun. It's also one of the best places in the US to go mountain biking.
Canyonlands National Park is close by, but it is a very different place. Some parts of this park are just as beautiful as the Grand Canyon, but there aren't nearly as many people there. Plan on at least a day to see two different parts of the park. If you want to hike, you'll need more time.
In Bryce Canyon National Park, the scenery is very different. A huge natural amphitheatre serves as the base for a forest of colourful rock pinnacles. Most of the hiking trails in Bryce are easy to moderate and take you through this mysterious landscape. And lastly, Capitol Reef National Park is a little out of the way, but it's worth a stop if you can fit it into your schedule.
14. Orlando/Kissimmee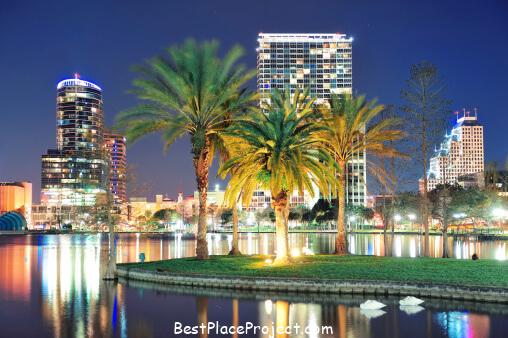 Most tourists think of Orlando and Kissimmee as the same place. Orlando is all about the theme parks, like Walt Disney World Resort, Universal Studios, and SeaWorld.
This is one of the best places for a family vacation in the US. Children like it. But adults will enjoy the parks, shopping, dining, golfing, and sunshine just as much as kids do.
The most people visit during school breaks. Christmas and summer vacations are especially busy. Orlando is a great place for tourists because there are many hotels and places to rent homes in the area.
The city is in the middle of the country, but both coasts and the popular Kennedy Space Center at Cape Canaveral on the Atlantic Coast are easy day trips.
13. Chicago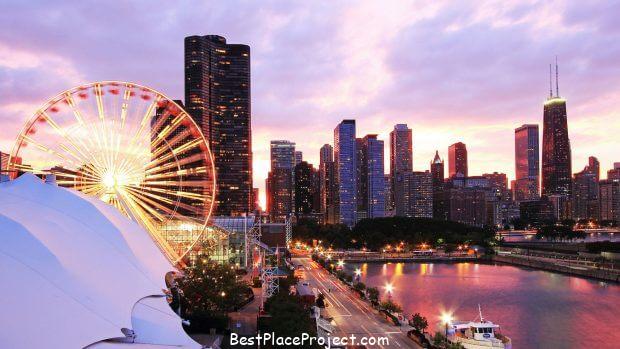 Chicago, which is on the shores of Lake Michigan, is a great place to visit in the summer because it has parks and a beautiful waterfront.
But its arts and culture, as well as its great shopping, make it a popular place to visit all year long.
Along Michigan Avenue, the Magnificent Mile is the most famous part of the city, with high-end luxury stores and galleries, famous buildings, and amazing architecture.
Some of the most popular places for tourists to go in Chicago are Millennium Park, the Art Institute of Chicago, Navy Pier, and the Willis Tower SkyDeck.
12. Phoenix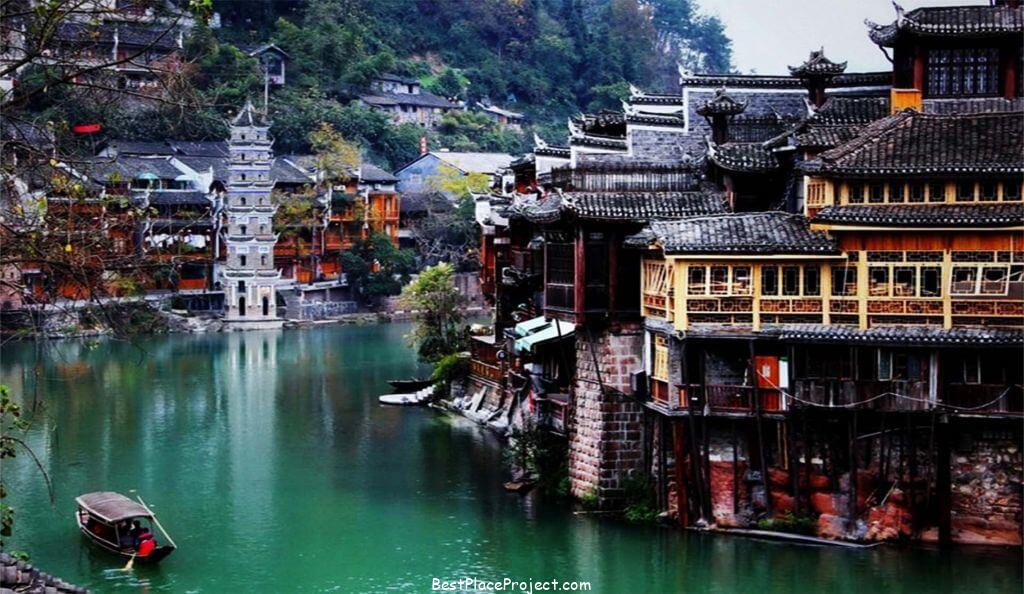 Phoenix is a big, sprawling city in the middle of the Southwestern US. In the winter, many people from the north come here to get away from the cold weather. Phoenix is a great place to go to golf, shop, relax, and have a good time in general.
Some of the best resorts in the state are in the area around Phoenix. There are huge family-friendly complexes with beaches and water slides, and there are also small, cosy places where your every wish is met.
You could bring your golf clubs. The area around the city, which includes Scottsdale, Mesa, and a few other towns, is especially known for its world-class golf resorts, which are some of the most important stops on the men's and women's PGA Tours.
If your suitcase has extra space, you might be able to fit your hiking boots in there, too. There are natural areas in and around the city that show off the desert landscape and are easy to get to for hiking or mountain biking. Summers can be very hot, but the months of October through April are perfect for spending time outside.
11. Savannah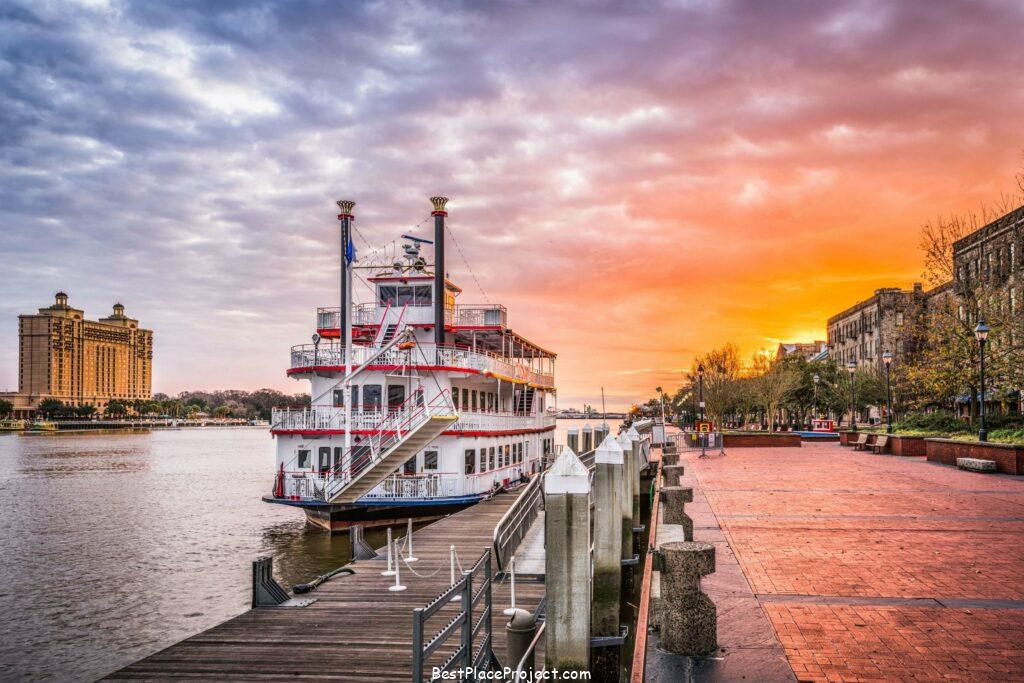 Savannah is the perfect example of a small southern city. It has beautiful parks with big moss-covered trees, old southern mansions, and a lovely waterfront area with candy stores and other unique shops in old buildings. People are nice and the pace is slow.
It's clear that Savannah is a city where people live and have fun, not just a place built for tourists. You can walk everywhere in the city centre because it is small. This city is small enough to see in a day, but it's the kind of place you'll want to stay for a while.
Tybee Island and Hilton Head Island, which are both close by and can be reached by car in well under an hour, have some beautiful beaches.
10. Boston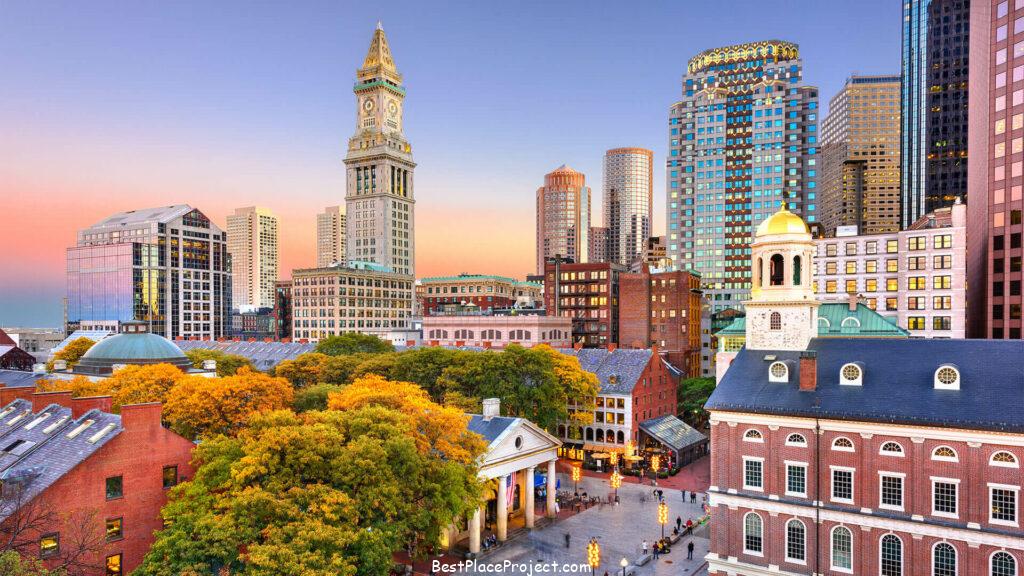 Boston is a city with a lot of history. It is on the coast of the Eastern Seaboard. The famous Freedom Trail goes by some of the city's most famous and historic places. This makes it easy to see the sights and get around the city.
Boston has its own special charm. It has a beautiful oceanfront and ferries that connect the suburbs. Modern skyscrapers stand next to buildings that are hundreds of years old, and Boston Common and other open public spaces give the city a small-town feel. The city is also home to the famous Boston Pops Orchestra and has a strong arts and culture scene.
The winters in Boston are well known. Nor'easters come along every once in a while and dump a lot of snow. But that doesn't stop these strong people from having fun. Winter has a long list of things to do, and it's still a great time to visit.
09. Yosemite National Park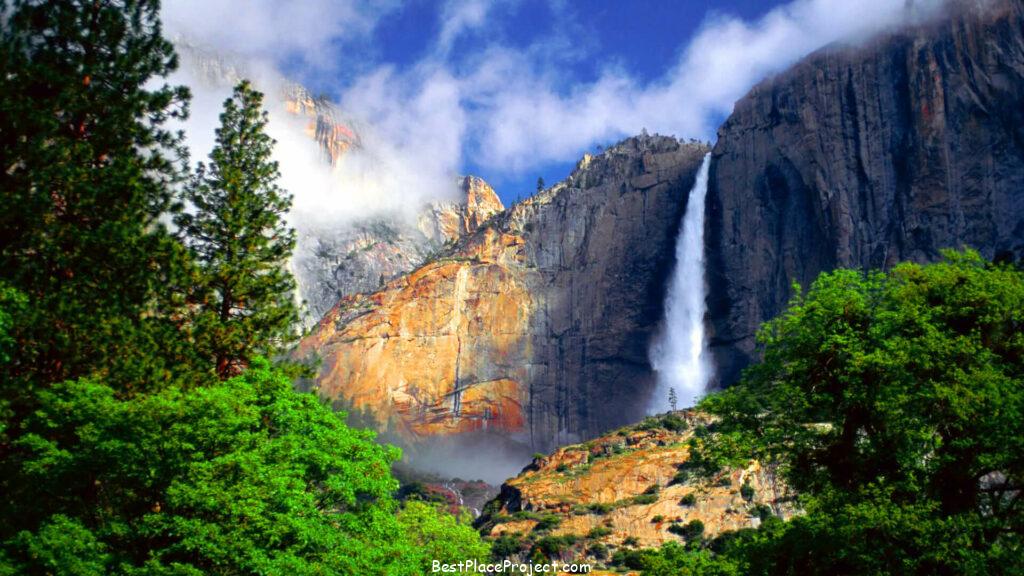 Most international travellers go to the Grand Canyon, but Yosemite is a national treasure that should not be missed.
Yosemite Valley is home to some of America's most famous landscapes and natural landmarks, like the tall cliffs of El Capitan and Half Dome and the beautiful waterfalls.
Ansel Adams's beautiful photos, the climbing community that has been coming here for decades, and the fact that generations of families have come here to camp, hike, and enjoy the scenery have all made the park's history.
But the Miwok people lived there long before this. The Yosemite Museum and the Indian Village of the Ahwahnee in the park can tell you more about this.
8. Colorado's Rocky Mountains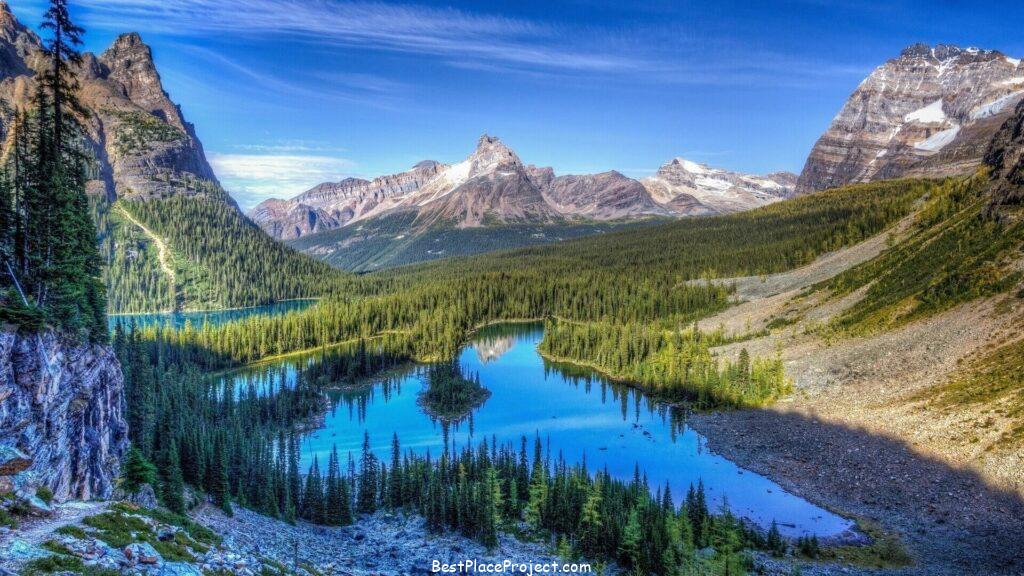 The dramatic peaks of the Rocky Mountains can be seen in many places in North America. However, Colorado is one of the best places to see the Rockies because of its weather and small mountain towns.
There are waterfalls and snow-capped peaks, and more than 50 of them are at least 14,000 feet high. This is a beautiful place to go sightseeing and learn about mountain life.
In the summer, people like to go hiking, mountain biking, and rafting. In the winter, skiers and snowboarders use the mountains as a place to play. Colorado has some of the best places to ski in North America.
The towns of Vail, Aspen, Telluride, and Durango are some of the best places to visit. The San Juan Scenic Byway and the Million Dollar Highway, both of which start in Durango, are scenic drives that take you through beautiful mountain scenery and old mining towns like Silverton and Ouray. Or, take a relaxing day trip through the Rockies on the Silverton & Durango Narrow Gauge Railroad.
Mesa Verde National Park is in the southwest corner of Colorado, on the edge of the Rocky Mountains. It is a little over an hour from Durango. This great park is a UNESCO World Heritage Site and is home to some amazing Native American cliff dwellings.
07. Seattle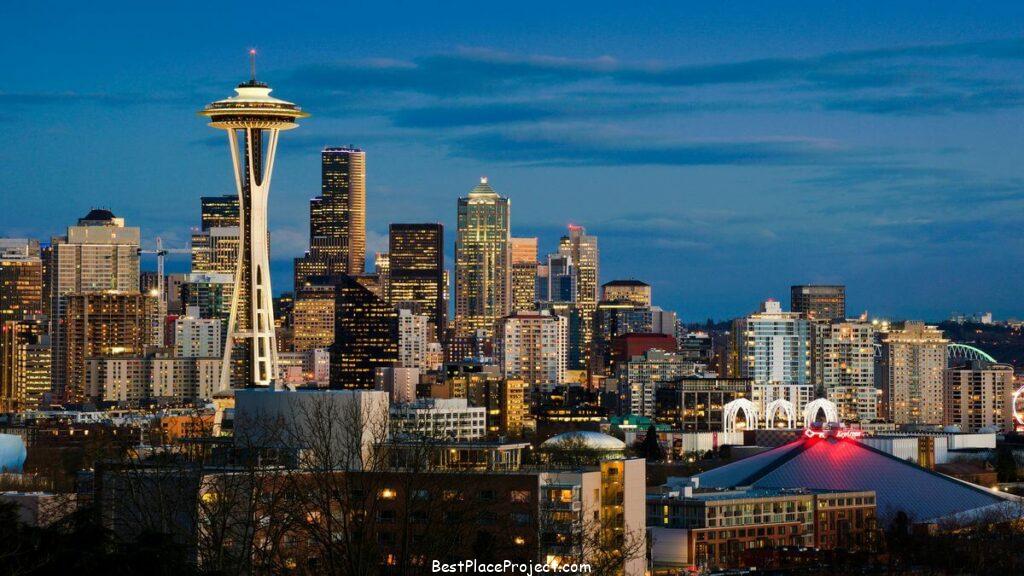 Seattle is a beautiful coastal city in the northwest corner of the United States. The city is like Vancouver, Canada, in that it is surrounded by water and snow-capped mountains, and its people are active and like to spend time outside. There are also a lot of things to see and do in the city.
The Space Needle, the lively Pike Place Market, and the water are all important places to see in the city. There are beautiful beaches, the Hoh Rain Forest, and mountain landscapes that can all be reached in a day trip from the city.
Even though it rains more in the winter than in the summer, the city is nice to visit any time of year because of its mild climate.
Where to Stay in Seattle: The Best Neighborhoods and Hotels
06. North Carolina's Outer Banks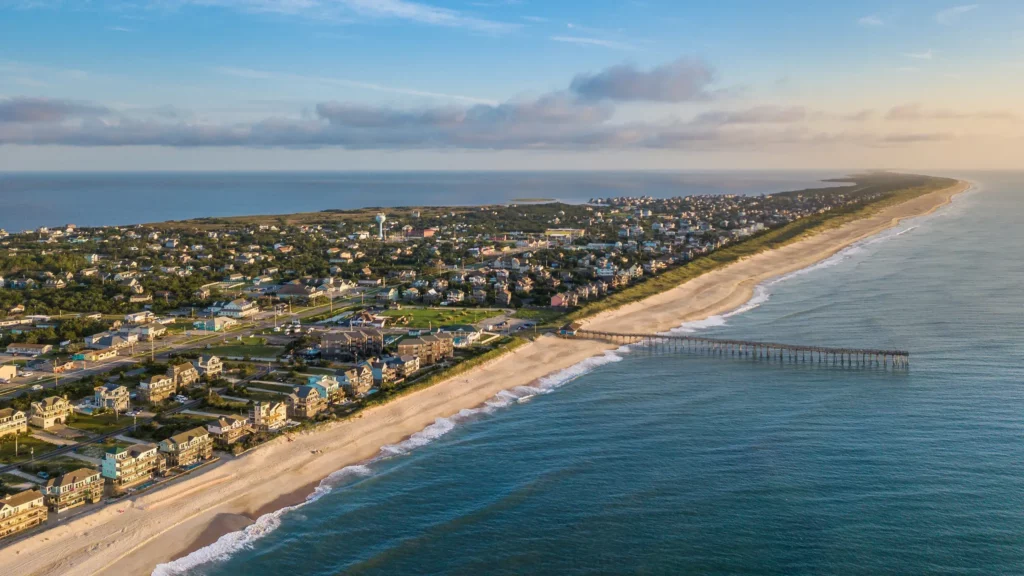 All the Outer Banks of North Carolina are made up of are beaches. Since the 1830s, people from all over the United States have been coming to see the miles and miles of beautiful beaches on the narrow sand islands.
Families have been coming to these barrier islands every summer for generations, whether they stay at campgrounds or great resorts. They are over 100 miles long.
Nags Head, Kitty Hawk (where the Wright Brothers Memorial is), Duck, Waves, and the towns on Hatteras Island are all historical cities that are well worth a visit. The Outer Banks are also home to some of the most well-known lighthouses in the United States. Many of these lighthouses can be climbed to the top.
Deep sea fishing is another popular thing to do. Anglers have broken a lot of records in this hot spot out at sea.
05. Santa Fe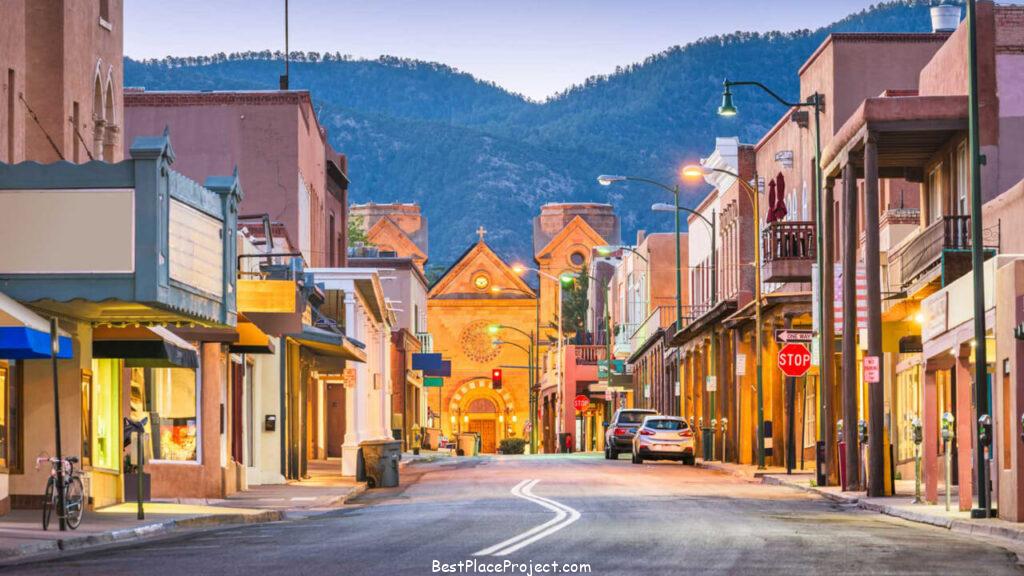 Santa Fe is a mix of Spanish, Native American, Mexican, and Anglo-American cultures. It has a unique vibe that makes people want to go back again and again once they've been there. The nice streets of this historic city, which are lined with Spanish colonial churches, adobe homes, and tall trees, beg to be photographed.
Make sure to go to the Plaza, which is where everything in town happens. Cute cafés, many of which have patios, line the square, making it a great place to sit and watch people. After you're done with that, you can go into any of the weird and interesting shops nearby.
Santa Fe is a great place to live because it is close to the mountains. Resorts like Taos, Pajarito, and Siapu have some of the best skiing in New Mexico.
04. San Antonio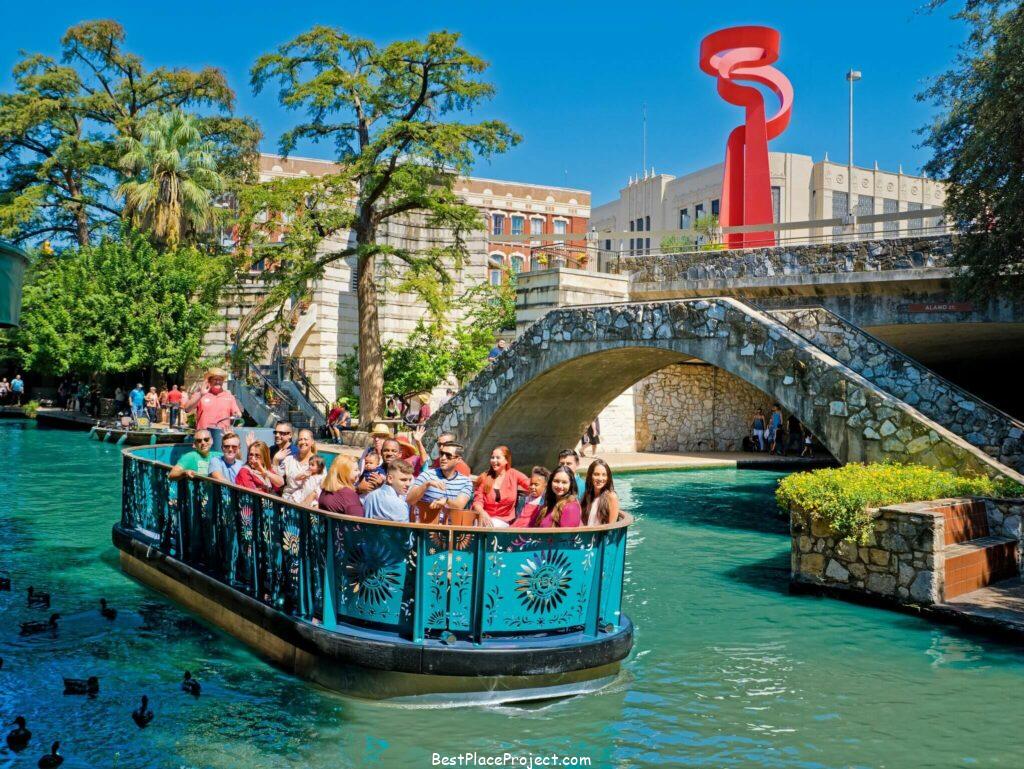 Many people think of Dallas and Houston when they think of Texas, but those who know will always say that San Antonio is their favourite. There are many reasons for this, including the beautiful Spanish colonial churches and missions, the beautiful Riverwalk area, and, of course, The Alamo.
The city is fairly small and easy to get around in. For a city of its size, it also has a number of great resorts and high-end hotels where you can check in and be pampered.
The city isn't just about history; it's also home to the Culinary Institute of America (CIA), which means it's a great place for foodies. Be sure to go to the Pearl district to find some of the best places; your taste buds will thank you.
03. Grand Canyon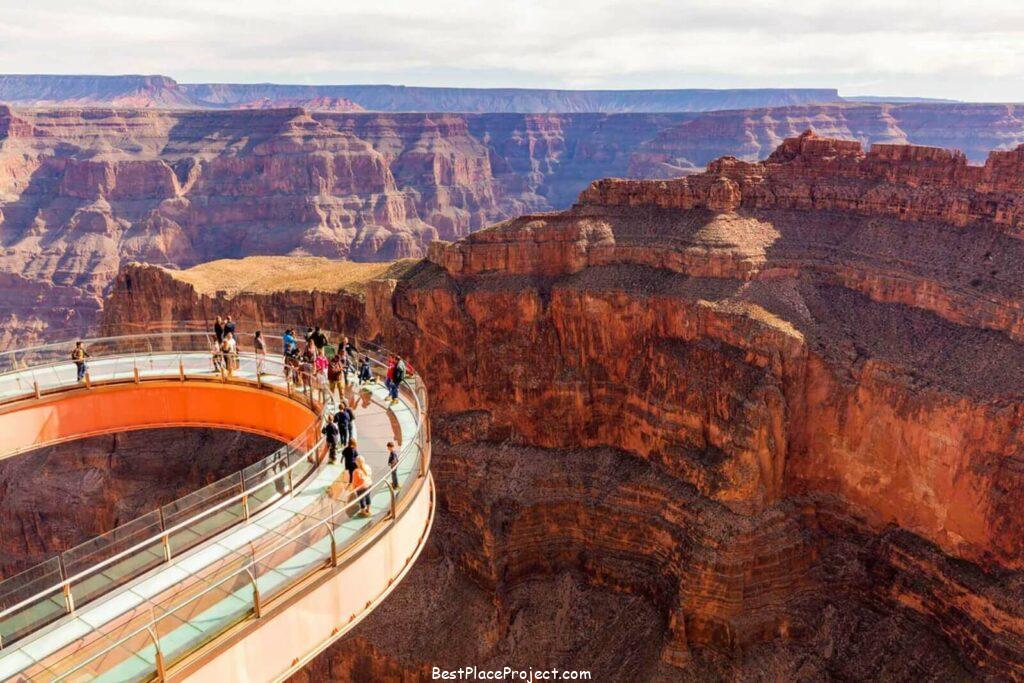 Many people think of Dallas and Houston when they think of Texas, but those who know will always say that San Antonio is their favourite. There are many reasons for this, including the beautiful Spanish colonial churches and missions, the beautiful Riverwalk area, and, of course, The Alamo.
The city is fairly small and easy to get around in. For a city of its size, it also has a number of great resorts and high-end hotels where you can check in and be pampered.
The city isn't just about history; it's also home to the Culinary Institute of America (CIA), which means it's a great place for foodies. Be sure to go to the Pearl district to find some of the best places; your taste buds will thank you.
02. Yellowstone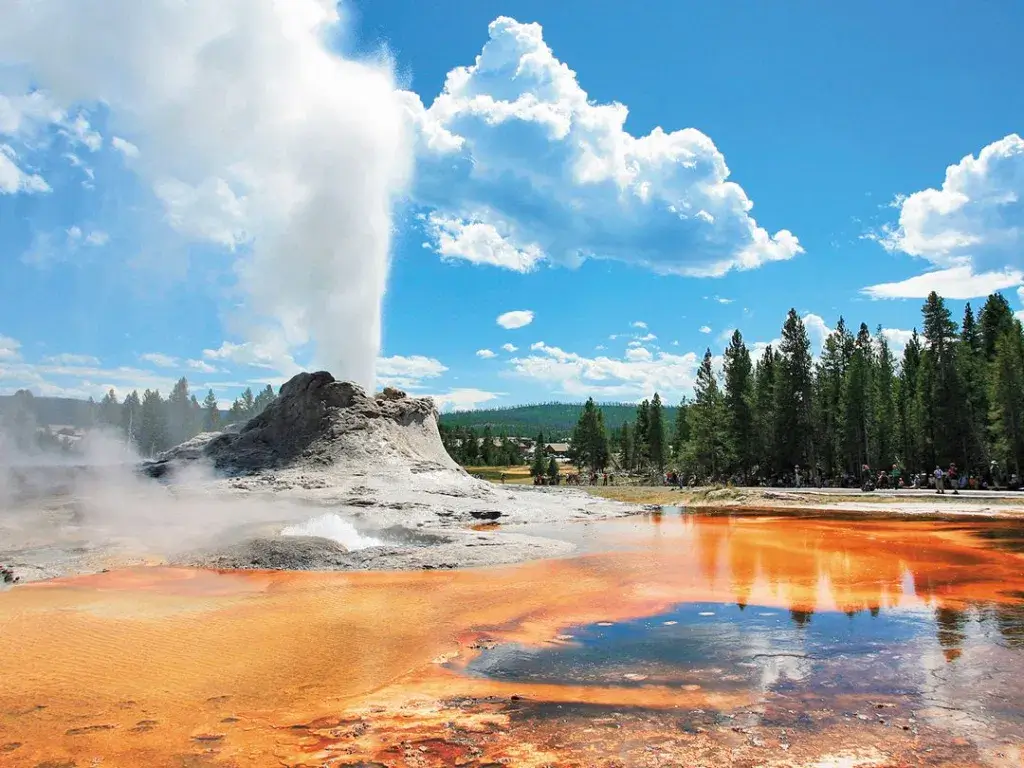 Yellowstone National Park is a paradise for people who love being outside because it has beautiful mountains and lakes. Colorful pools swirl around hot springs, green forests wind through wide meadows, and geysers shoot steaming streams of water into the air.
With so much natural beauty that hasn't been changed, it's easy to see why everyone thought John Colter, a scout for Lewis and Clark, was making things up when he first wrote about Yellowstone's geothermal wonders in 1807.
At this point, there's no doubt that the park is amazing. As you walk through its more than 3,000 square miles of mountains, canyons, geysers, and waterfalls, be ready to share the trails with buffalo, elk, and sometimes even grizzlies, who live there year-round.
Even though more than 4 million people visit Yellowstone every year, you probably won't see many of them unless you spend your whole trip at Old Faithful. Yellowstone's 2.2 million acres stretch from the northwest corner of Wyoming to the edges of Idaho and Montana, giving you a lot of unexplored land to explore.
Set aside a day or two to visit Yellowstone Lake and Mammoth Hot Springs to enjoy the view. But save some time for the trails that go through less-known areas, like the West Thumb Geyser Basin, which has hot springs, and the Lewis River Channel and Dogshead Loop, which is full of wild animals.
At first, the number of trails and chances to see wildlife may seem overwhelming. But remember: You can always come back.
01. Maui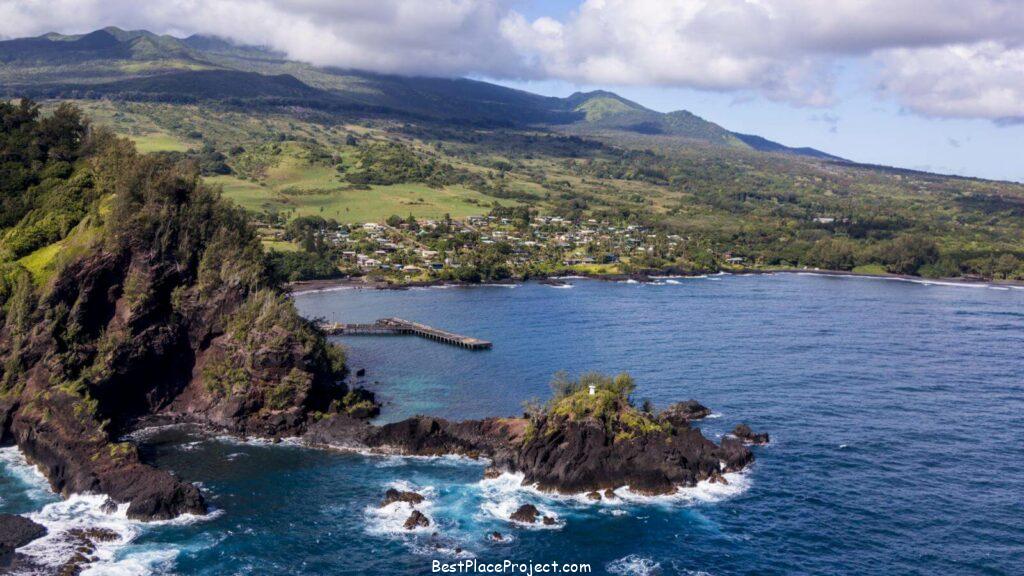 Maui is not even close to being as big as the Big Island or as small as Lanai. It is also not as busy as Oahu or as quiet as Kauai.
Many people who want to visit Hawaii choose Maui because it has a little bit of almost everything the Aloha State has to offer, from amazing wildlife to interesting history and culture.
You can dance the hula with professional dancers, golf along the coast, sail down a zip line, snorkel with five different kinds of sea turtles, or just relax on some of Hawaii's most famous beaches.
Maui is one of the most popular places to visit in the archipelago. It is in the middle of the Big Island and the much smaller Molokai (which you can explore by signing up for one of the best Maui tours). Maui is split up into five different areas.
Many tourists stay along the coasts of South Maui, where the famous Wailea Beach is, or West Maui, where Kaanapali Beach and the Old Lahaina Luau are. But you shouldn't miss the rest of the island.
Take the Road to Hana to see the beautiful coast of East Maui, Haleakala, the world's largest dormant volcano, in the Upcountry, and Iao Valley State Park in Central Maui, where tribes used to fight. Reserve a spot on one of Maui's best helicopter tours to see everything from above.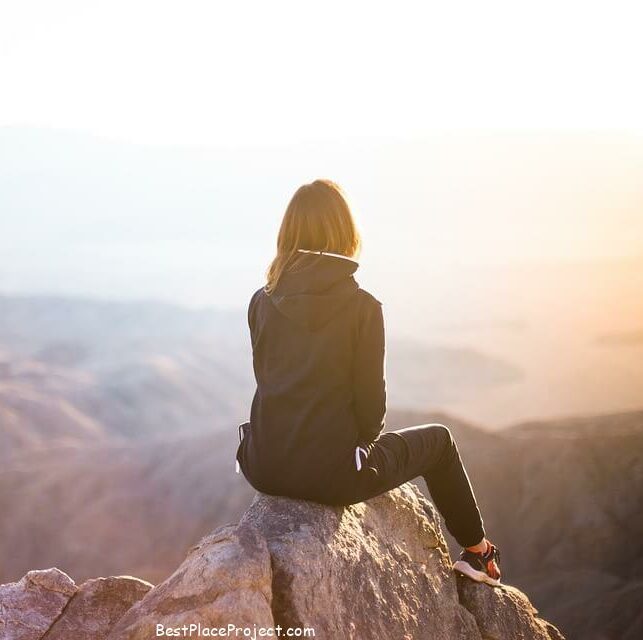 I love traveling and exploring new places and this website is all about listing all best places in the world that you can go and explore.